Become an Integrated Social Worker
Focus on Social Justice, Anti-Racism, Rural & Indigenous Communities and Trauma Informed Practice
Learn More Today
Complete this simple form to learn more about the University of Montana's online MSW program.
Duration

3 years

Cost per Credit

$600

Credit Hours

60
Program Benefits
Our integrated practice model prepares you to work with diverse populations
Complete 900 hours of field experience with the support of a dedicated team
Online, part-time, asynchronous coursework offers flexibility
Ranked within U.S. News & World Report 2022 top-100 Best Schools for Social Work
Prepare to Create Positive Change with an Online MSW
Succeed in creating change on interpersonal, family and community levels alongside underserved populations. In our social work graduate program, you'll discover how to support the needs and dignity of all people.
Our MSW is structured toward integrated practice. You'll learn to create and deliver successful, innovative programs that honor the dignity and worth of each client you serve. You'll emerge as an ethical, collaborative practitioner, community leader and researcher who's ready to promote tackle the most pressing social justice issues in our country.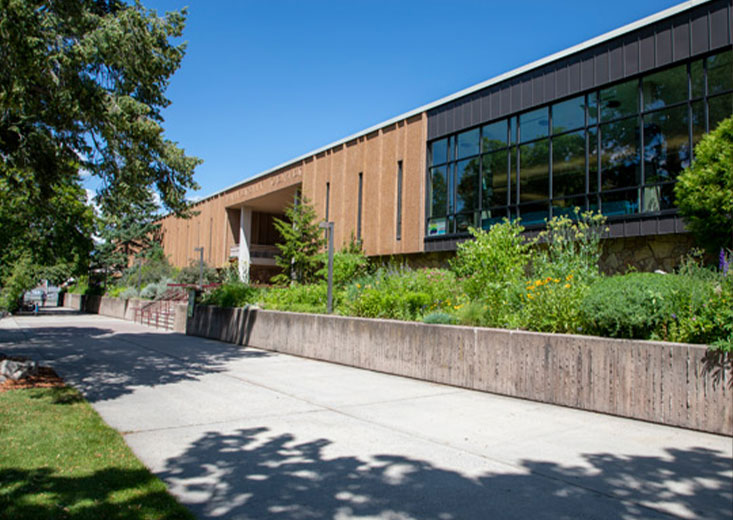 Meet the Demand for Well-Rounded Social Workers
As a graduate of the MSW program, you'll be ready to use research, policy analysis and advocacy in your new role to ensure your clients are provided the services they deserve.
The clinical skills and social justice focus you'll develop in the MSW program are in high demand. The field of social work is expected to grow 9% between 2021 and 2031, resulting in 74,700 new jobs. Clinical social workers must hold an MSW degree.1
Explore Curriculum
Innovative Curriculum with a Social Justice Focus
Graduates are prepared to improve the human condition as an integrated practitioner. You'll meet the educational requirements for the licensed clinical social worker (LCSW) exam.
Courses include:
Human Behavior and The Social Environment
Advanced Research and Program Evaluation
Advanced Integrated Practice
Methods of Social Policy Analysis
The Practice of Organizational Leadership
View Complete Curriculum
Apply Today to Our Online MSW Degree Program
To apply to our CSWE-accredited graduate program, submit a completed application. Our online program is open to students with a bachelor's degree and at least a 3.0 GPA. Two years of relevant work experience is required.
View Application Process
An In-Demand Degree at a Competitive Rate
At the University of Montana, we strive to keep our graduate programs affordable and encourage you to explore all of your financial aid options, including federal aid and military benefits.
Learn More
What You'll Learn
Throughout our program, you'll learn to provide innovative services that consider the context your clients live within. You'll graduate ready to serve communities and individuals with diverse backgrounds through our integrated practice model.
Program Outcomes
After completing the program, you will be able to:
Utilize social work theory to address community challenges.
Develop and analyze policy with a social justice lens.
Learn how to conduct and utilize research to work toward social change.
Resist and reform systems that perpetuate racism and oppression.
Supportive Faculty Enable Your Success
In their roles as instructors and academic advisors, faculty are dedicated to student success. They meet you where you are on your educational journey. Our engaged faculty members build relationships, address academic needs and provide ongoing support during field education and beyond.
Your Online Experience
The online MSW program gives you the flexibility to continue to work full time and attend to your current responsibilities. You'll learn in a high-quality, CSWE-accredited program from faculty members who want to see you succeed.
Explore the Online Experience
Frequently Asked Questions
Explore our frequently asked questions for in-depth answers. If you don't find what you're looking for, reach out to us.
You can earn the online MSW degree in 3 years.
Yes. The program is CSWE accredited.
Apply now to start the program in the Fall of 2023.
You'll complete 900 clinical hours while in the MSW program. You'll be fully supported by our field education team at all stages. Before your practicum, you'll attend a field orientation to familiarize yourself with the process. Additionally, you'll be part of a 9 to 10 person group led by a dedicated field liaison who guides you through the field experience and leads seminar sessions. Other support elements include a virtual field fair, practicum panels (learn about practicum experiences from more senior students), lunch and learn sessions and more.
Visit our FAQ page