Online AA/AS Degree Program
Set Yourself Up for Success with an AA/AS Degree
Learn More Today
Complete this simple form to learn more about how the AA/AS programs prepare you for a variety of careers and lay the foundation for future education.
Duration

2 years

Cost per Credit

$300

Credit Hours

60
Program Benefits
Choose from three start dates per year
Customize your education with electives that help you meet your goals
Accessible to students of all educational backgrounds
Flexible Associate Degree Options for Students of All Backgrounds
A two-year degree from the University of Montana's Missoula College offers a 100% online, affordable and practical education that opens the door for students to pursue many career paths or further their education in several bachelor's degree programs. No matter your experience, the AA/AS program provides a foundation for success. Optimized for transfer students and U.S. military students, the program accepts up to 30 hours of transfer credits. Graduates are prepared with critical-thinking, communication and intercultural skills that are universally valued in the workforce.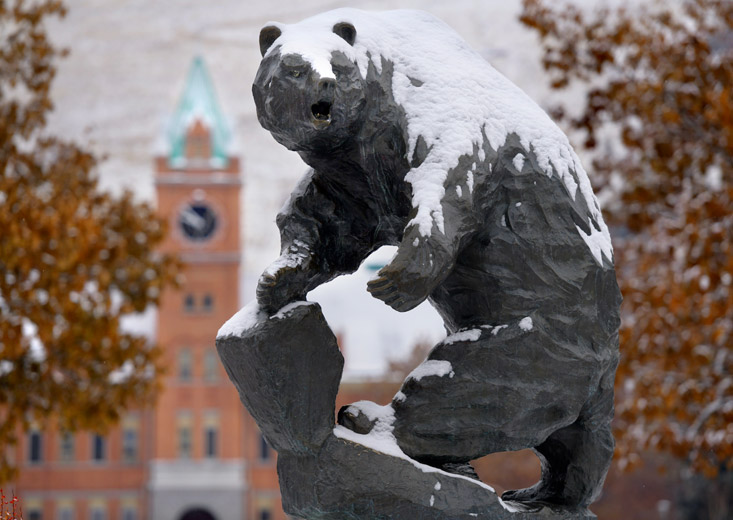 Career Outlook: Pursue Your Dreams with a Strong Foundation
Apply Your Credits to a Bachelor's Degree
An AA and AS degree are considered equivalent to the first two years of a baccalaureate degree. With Missoula's integrated transfer process, students can apply associate credits to a UM bachelor's program.
A Multitude of Career Options
Graduates can pursue roles in a variety of growing industries. Our degrees give you the sought-after, transferable skills employers value.
Flexible Coursework Designed for Success
Our AA/AS degrees are customizable and accessible. Take electives in your area of interest to enhance your skills.
Course Highlights:
PSYX 100S Intro to Psychology
ANTY 101H Anthro & The Human Experience
BIOB 101N Discover Biology
WRIT 101 College Writing I
View Complete Curriculum
Apply Today to Our Versatile AA/AS Degree Program
Transfer Up to 30 Credits
To apply for the AA/AS degree program, submit a completed application. Our transfer-friendly programs are open to students with a high school diploma or a GED.
View Application Process
Affordable Degree Options
The two-year AA/AS programs offer a cost-effective way to make the most of your educational background and build a foundation for success. Our flat-rate tuition covers your online education with no additional fees.
Learn More
What You'll Learn
The Associate of Arts and Associate of Science degrees at Missoula College are considered general education transfer degrees that provide a wonderful pathway to any baccalaureate degree program. Customize the AA/AS degrees to help you meet your goals. We encourage you to select electives based on your career interests.
Program Outcomes
Make yourself more competitive in the job market for higher earning potential
Demonstrate college-level academic, critical thinking and intercultural skills
Gain the skills you need and transfer credits to a baccalaureate program with Missoula's integrated process
Faculty Committed to Your Goals
Our faculty use active learning strategies and engaging practices in the online classroom. They're available through virtual office hours to provide personal attention and mentor students to help them achieve their dreams. With a variety of backgrounds, our faculty members are ready to help you lay the foundation for success on your terms.
Your Online Experience
Studying in a University of Montana online program gives you the flexibility you need to continue to work full time and attend to your responsibilities. You'll learn in a high-quality, affordable program from faculty members who want to see you succeed.
Full-time and part-time options
Asynchronous, 100% online format
Accessible and committed faculty
Frequently Asked Questions
Explore answers to commonly asked questions. If you don't find what you're looking for, reach out to us.
Our degree program takes two years to complete.
The AA/AS degree programs are regionally accredited by the Northwest Commission on Colleges and Universities (NWCCU).
Placement tests in writing and/or math are required if the following criteria are not met:
Math:
A score of 22 on the ACT math section or a score of 27.5 on the SAT math section (520 for tests taken before March 2016)
or transferring acceptable math college credit
Writing:
A score of 19 on the new ACT writing test subscore (score of 7 on previous scale of 2-12)
or a score of 25 on the SAT writing section
or a score of 18 on the act combined English/Writing section
or MUSWA 3.5 or above
or COMPAS E-write 7 or above
or transferring acceptable English College credit
An Associate in Arts (AA) prepares you with an introduction to history, business and communication.
An Associate in Science (AS) has a stronger STEM focus and introduces you to skills needed in fields like science, nursing and engineering.
Both degrees prepare you for additional education towards a bachelor's degree. Our enrollment counselors can help you decide which degree best matches your career interests.
Visit our FAQ page